The Importance of Getting an Aircraft Appraisal for Your Plane
If you haven't seen an aircraft appraiser yet, it should be your next priority. Keep reading to learn why getting an aircraft appraisal is so important.
Keyword(s): aircraft appraisal
If you own a plane and haven't had an aircraft appraisal, getting one done should be a high priority.
Whether you're choosing an insurance policy for your aircraft, refinancing a loan, or trying to determine the value of a plane before selling, you need a third-party opinion.
What is an aircraft appraisal? Why do you need one?
Let's answer those questions and look at the importance of getting an aircraft appraisal for your plane.
What is an Aircraft Appraisal?
A third-party professional takes a look at your plane or other aircraft to determine the value of it.
The appraiser provides a written report detailing the value of the aircraft. They'll also include the reasons why they arrived at that value. This report is valid as proof of value for any buyer, seller, or lender.
While an aircraft appraisal is an opinion of the value of your aircraft, it's a necessary process and document to have. The independent, unbiased opinion is what you need when considering what a plane is worth.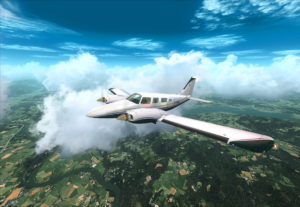 Choose a certified aircraft appraiser from the American Society of Appraisers (ASA) when scheduling your appraisal.
Anyone can tell you what they think your aircraft is worth. But an official report from a certified appraiser is a document widely accepted in the industry.
Why Do I Need One?
There are a variety of reasons to get an aircraft appraisal as a buyer or a lender.
Buyers
You've bought a new private jet. Now you need an insurance policy.
You need to know how much your new plane is worth to shop for policies. The plane's value might not be the same as what you paid for it.
Maybe you're considering a new fleet of small planes for your company. You'll want an appraisal of the aircraft and their value before making an offer.
The value of a plane is not always the same as what a seller wants you to pay for it.
Borrowing and Lending
Interest rates dropped, and you want to refinance the loan on your helicopter. The refinancing lender needs to know the current value and condition of your helicopter before a new loan is processed.
Independent aircraft appraisals are a smart way to know the actual value of your aircraft before money changes hands on a sale or a new insurance policy.
Can't I Just Google My Plane's Value?
You can use many online resources to find a value range for an aircraft similar to yours by make, model, year made, and other factors.
But the only way to know what your plane is worth in its current condition for official purposes is with an aircraft appraisal.
Plane values are not the same between two identical planes. And the value of your specific aircraft could vary from an estimated value found online.
What Affects My Aircraft's Appraisal?
The minute a plane rolls off the assembly line, it's different than the identical plane that comes off the line after it.
No two planes are flown the same or experience the same conditions over time. And two different owners will maintain identical planes in different ways.
These factors affect the value of your aircraft over time.
Engine Hours
More hours on your engine and the length of time between engine maintenance affects your appraisal.
To help increase the value of your plane, keep a regular maintenance schedule.
Be sure to plan your aircraft's appraisal after it's most recent engine maintenance–not immediately before.
Damage
Dents, dings, missing pieces, or things that don't function properly lower the value of your plane.
Repair damage soon after it occurs. And keep everything on your plane running well.
Age of Your Airframe
Replacing or upgrading exterior parts is an excellent way to increase the value of your plane.
But the internal frame is a significant influence on the overall value of your aircraft.
Short of the frame, there's not much you can do about the frame's age.
But you must be aware that the plane's value goes down with every flight hour added to the frame.
Interior Wear
Your aircraft appraiser also reviews everything inside your plane.
The Floors, seats, gauges, lighting, the lavatory, and even the color scheme of your plane will be a factor in the final value of your aircraft.
Make sure the inside looks and works as well as the outside to boost your plane's value.
What's the Cost?
Costs vary for an aircraft appraisal with a certified appraiser.
Your location, the type of aircraft, and the need for the appraisal factor into the costs. But this isn't something where cheaper is better.
Don't cut corners when choosing an appraiser. You want an honest and thorough opinion about your plane's worth from a reputable, certified source.
Working With Your Appraiser
While your appraiser should be a third-party, unbiased professional, it's crucial to build a good relationship.
Let your appraise know the purpose of the appraisal in your initial conversations. Do you need an appraisal to sell your plane? Or are you looking for the best insurance policy for your new helicopter?
This determines how the appraiser works and the cost of your appraisal.
And, should there ever be a question about the truth or validity of the final appraisal report, your appraiser should stand by their work and defend it–even in court or through an investigation.
Don't Skip Your Aircraft Appraisal
Don't treat your aircraft appraisal like that visit to the doctor you've put off for too long.
Take the time to document your plane or fleet properly. You might find they're worth more than you thought!
Your plane or helicopter is a significant asset. Trust VREF for your aircraft appraisal.
And before you buy that new plane or jet, check with us. Our VREF Verified Aircraft Value Reports are necessarily the "CARFAX" of aircraft appraisals.
We provide reports by serial numbers. Know the complete history of a plane before buying.
Our fee schedule covers everything from private airplanes to corporate helicopters to museum aircraft. If it flies, we can value it.