About VREF
Established in 1994, VREF Aircraft Value Reference, Appraisal & Litigation Consulting Services operates from its headquarters in Buffalo Grove, Illinois, and has a presence in over 40 locations worldwide.
VREF is at the forefront of the aircraft valuation industry, offering unparalleled data through its online subscription services (SaaS) and quarterly published books. As the most extensive aircraft appraisal firm globally, it carries out more than 20,000 valuations each month and conducts 2000 detailed and certified appraisals every year.
Catering to a global clientele of aviation experts, VREF offers advisory services and appraisals to prominent OEMs, financial establishments, broker/dealers, insurance entities, and individual consumers. Recognized as the official Valuation Service and Appraisal company for the AOPA, it holds the unique distinction of being the only aircraft appraisal software endorsed by the American Society of Appraisers (ASA).
VREF houses detailed information on over 750 different aircraft models, tracking in excess of 700,000 serial numbers to offer comprehensive data solutions. With a rich heritage spanning over 29 years, VREF has consistently served the international aviation community, providing critical aircraft and engine valuation services.
Upholding a neutral and unbiased standpoint with no financial stake in aviation assets, VREF is committed to safeguarding the interests of its clients, large and small alike. Specializing exclusively in aircraft appraisal, the firm endeavors to make the process straightforward and hassle-free for all involved parties.
Meet the VREF Team
Jason Zilberbrand, ASA, CAA, ISA AM, AOA AM, MRAeS
President & CTO
312-961-0934 | [email protected] | Linkedin Profile | Curriculum Vitae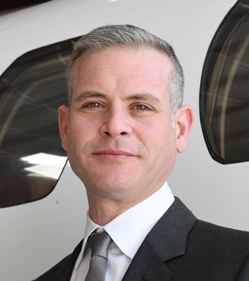 As a distinguished third-generation figure in the aviation sector, Jason Zilberbrand carries a rich legacy forward as the President of VREF Aircraft Value Reference & Appraisal Services, a pivotal firm with a heritage rooted in the founding of JSSI by his family — the largest independent hourly cost maintenance provider in the industry.
Under Jason's stewardship, VREF has fortified its position since 1994 as the go-to guide and database for the aviation industry, offering detailed valuations for a range of aircraft and engines and gaining the trust of over 700,000 active subscribers. VREF stands as the official valuation guide of AOPA and the singular cloud-based SaaS valuation platform in the aviation sphere.
A renowned expert in diverse realms including business aviation transactions, breach of contract disputes, and aircraft valuations, Jason brings to the table deep-seated knowledge forged from personal experiences as an aircraft owner and operator. His analytical expertise encompasses a vast scope, delving into aircraft diminution of value, post-accident analyses, and a finely honed understanding of market dynamics, derived from over $4.5 billion in aircraft transactions.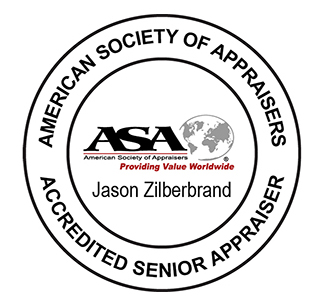 With top 1% national honors from Roosevelt University and a membership in the prestigious Royal Aeronautical Society, Jason couples his robust educational background with an avid interest in endurance sports, being a passionate triathlete, marathon runner, and cyclist.
A multifaceted professional, Jason holds accreditations from the American Society of Appraisers (ASA), Appraisers National Association (ANA), and the International Society of Appraisers (ISA). His credentials extend to being a respected expert witness, broker, acquisition agent, contract negotiator, and a seasoned speaker and author in the aviation sphere.
Beyond his professional triumphs, Jason embodies a spirit of community as the incumbent Secretary for ASA Chicago Chapter 33, and cherishes time spent with his family, signifying a balanced epitome of dedication in professional and personal spheres.
Drawing from a wellspring of expertise and a family legacy of remarkable contributions to the aviation industry, Jason Zilberbrand stands as a beacon of knowledge and trust, facilitating informed decisions in the ever-evolving aviation marketplace through unparalleled expertise and steadfast dedication.
Ken Dufour, ASA, MAM, ATP, CFI
CEO
815-633-1684 | [email protected] | Linkedin Profile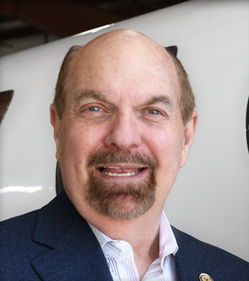 Mr. Kenneth Dufour, ASA is the CFO of VREF and was appointed as Alumni-At-Large Trustee for Embry-Riddle Aeronautical University in October 1998. He now serves as the Chair of the Student Life Committee and is a member of the Development and Flight Safety and Education committees. Mr. Dufour is also the Chair of the Alumni Advisory Council. Mr. Dufour is an accredited senior appraiser with the
American Society of Appraisers
(ASA).
Dufour's aviation career spans more than 30 years of involvement. He has held positions as regional vice president, area manager, and regional marketing manager for leading industry companies like Gulfstream Aerospace, Honeywell, BF Goodrich Aerospace, AlliedSignal, and Litton Aero Products.
Dufour earned a bachelor's degree in professional Aeronautics and a Master of Aviation Management degree from Embry-Riddle Aeronautical University in Daytona Beach, Florida. He is a licensed Airline Transport Pilot and a Certified Flight Instructor for Single-Engine, Multi-Engine and Instruments. Dufour is a member of the American Society of Appraisers, where he holds the designation of Accredited Senior Appraiser (ASA). Previously representing the National Aircraft Finance Association on its Board of Directors, Dufour now serves as an active member of the organization.