About VREF
VREF Aircraft Value Reference, Appraisal & Litigation Consulting Services, was founded in 1994 and is headquartered in Des Moines Iowa with offices in Chicago, Rockford, Los Angeles, Boise, Daytona Beach Florida, Austria, Switzerland, Australia and Shanghai China.
VREF delivers aircraft and engine data through online subscription services (SaaS) and published quarterly digests.
VREF provides valuations, appraisals and litigation consulting services to a world-wide client base of aviation professionals including, law firms, banks, financial institutions, leasing companies, manufacturers, aircraft owners, aircraft operators and suppliers. VREF Aircraft Value Reference, Appraisal & Litigation Consulting Services plays a key role in advising decision makers within the aviation industry. VREF is the official Valuation Guide and Appraisal company for the AOPA.
Meet the VREF Team
Jason Zilberbrand, RAeS
President & CTO
312-961-0934 | jason@vrefpub.com | Linkedin Profile | Curriculum Vitae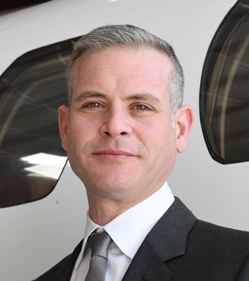 Jason Zilberbrand is the President of VREF Aircraft Value Reference & Appraisal Services. He is a Aircraft Appraiser, Expert Witness,  broker,  inventorying dealer, acquisition agent, aircraft owner, aircraft operator, contract negotiator, consultant, teacher, conference speaker, and author. Jason spent over 15 years as an inventory aircraft dealer with a $300-million-dollar credit facility, and over $4.5 billion in aircraft transactions.
After spending 25 years in General Aviation working directly with aircraft owners, operators and owning and operating his own aircraft, Jason knows the international aviation marketplace. He is considered an expert in aircraft valuations and aircraft transactions, and his background is diverse with knowledge in technology and aviation.
Areas of aviation expertise include:
• Business aviation transactions
• Breach of contract disputes
• Corporate breach of contract
• Back to back disputes
• Agent agreements
• Aircraft valuation
• Aircraft diminution of value, post-accident damage, insurance claims
• Aircraft Depreciation, historical depreciation
• Engine maintenance programs, Airframe Maintenance Programs, Power by the hour programs contracts, and standards
• Statistical analysis of aircraft values
• Aircraft resale, aircraft import/export
Jason graduated in the top 1% of his class with National Honors from Roosevelt University in Chicago as well as a lifetime member of The Franklin Honor Society. Jason is an avid Triathlete, marathon runner, swimmer and cyclist and enjoys spending time with his family.
Ken Dufour, ASA
CEO
815-633-1684 | ken@vrefpub.com | Linkedin Profile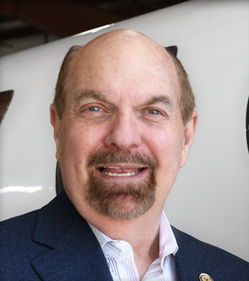 Mr. Kenneth Dufour, ASA is the CFO of VREF and was appointed as Alumni-At-Large Trustee for Embry-Riddle Aeronautical University in October 1998. He now serves as the Chair of the Student Life Committee and is a member of the Development and Flight Safety and Education committees. Mr. Dufour is also the Chair of the Alumni Advisory Council.
Dufour's aviation career spans more than 30 years of involvement. He has held positions as regional vice president, area manager, and regional marketing manager for leading industry companies like Gulfstream Aerospace, Honeywell, BF Goodrich Aerospace, AlliedSignal, and Litton Aero Products.
Dufour earned a bachelor's degree in professional Aeronautics and a Master of Aviation Management degree from Embry-Riddle Aeronautical University in Daytona Beach, Florida. He is a licensed Airline Transport Pilot and a Certified Flight Instructor for Single-Engine, Multi-Engine and Instruments. Dufour is a member of the American Society of Appraisers, where he holds the designation of Accredited Senior Appraiser (ASA). Previously representing the National Aircraft Finance Association on its Board of Directors, Dufour now serves as an active member of the organization.
Richard "Dick" Hart, ASA
Chief Helicopter Appraiser
818-570-3877 | dick@vref.com | Linkedin Profile | Curriculum Vitae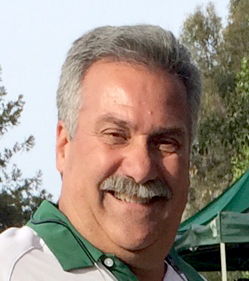 Richard Hart, ASA, A&P is our chief helicopter appraiser, has over 40 years of experience in the helicopter industry. He is the owner/operator of National Helicopter Service & Engineering Company, his family's business established in 1957 as well as Elite Helicopter Tours. He joined the family business after graduating in 1975 from USC's Marshall School of Business with a degree in finance, and coupled with an A&P license, he quickly became National's Director of Maintenance and eventually it's President as well. This vast experience of managing flight operations and maintenance requirements for a wide variety of over 20 helicopters and airplanes, has given Richard an unparalleled perspective of the aviation industry. It also became a natural progression for him to combine finance and aircraft knowledge into completing aircraft appraisals. Since the late 1970s, as well as after founding Hart Aircraft Appraisal, he has appraised and produced reports on thousands of aircraft of all makes and models.
Dr. Andreas G. Grassl, ASA
VREF Senior Appraiser (EUROPE)
+43 (1) 581-05-06 | andreas@vref.com | Curriculum Vitae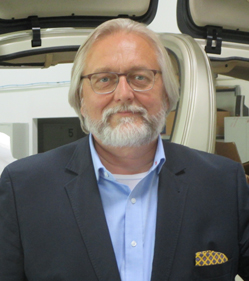 Andreas G. Grassl, a citizen of Austria, is our European Senior Appraiser. He graduated from Vienna University with a Doctorate in Law and from Vienna University of Economics and Business Administration with a Master's Degree in Commerce. Andreas is fluent in German and English and speaks French and a little Italian. He has over 30 years of experience in the aviation industry, both as an Aviation Attorney and as a Claims Adjuster and Aircaft Appraiser. He was involved in almost 150 – mostly international – aircraft transactions and worked as the Austrian Aviation Surveyor and Claims Adjuster for "Deutscher Luftpool", the German Aviation Insurance Pool. After the dissolution of the Luftpool in 2003, Andreas became an independent Aviation Expert and Aircraft Appraiser. Andreas is certified under  ISO/IEC 17024 as an Aircraft Appraiser and currently works on his ASA–Accredition. Starting to fly gliders while still in Lawschool, he has been an active pilot and aircraft owner for over 35 years, holding an EASA Commercial and a FAA Airline Transport License and a License as an ICAO Language Proficiency Examiner for German and English. Andreas is an active member of AOPA Germany's working group "Aviationlaw" and the "Verband der Luftfahrtsachverständigen" (German Association of Aviation Experts). Being a native of Styria, Andreas enjoys Mountaineering, Skiing and boating trips in the Mediterranean.
Eric Puype, Esq., CPP, PCI
208-703-7959 | eric@vref.com | Linkedin Profile | Curriculum Vitae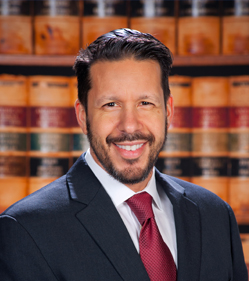 Eric is dedicated security professional with 22 years of security, intelligence, and critical infrastructure protection experience. Eric is a pilot, lawyer, author, speaker, adjunct professor, and he is a Certified Protection Professional (CPP), a Professional Certified Investigator (PCI) and has Top Secret Security Clearance. Eric provides specialized forensic security consulting services to attorneys and law firms. Eric also provides investigations, evaluations, education, and testimonial services on all matters related to physical, personnel, and information security including airports, and avionics. Eric is a licensed attorney, and a cyber security specialist for The United States Department of Homeland Security (DHS). Prior to joining  DHS, Eric was a United States Air Force Branch Chief with the  National Security Agency (NSA) and he supervised 150 joint-military intelligence and security personal and intelligence specialists. Eric is a decorated combat veteran who received the Bronze Star as well as numerous other medals for his extraordinary achievements. Eric understands the law, legal system, and the unique needs of attorneys and law firms.
Neill Fulbright, FAA A&P, FCC GROL, ETA-I Senior CET, SatCom Direct AeroIT, NCATT
Senior Appraiser-Avionics Expert
386-316-3551  | nfulbright@vref.com | Linkedin Profile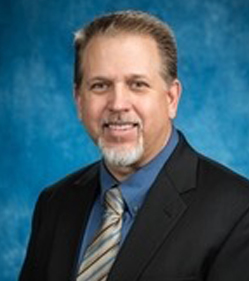 Neill Fulbright is an Embry-Riddle Aeronautical University alumnus (ERAU) and a dedicated aviation professional with 30 plus years of experience. He has focused his career on leading and teaching avionics technicians in all sectors of the industry; from the older legacy systems to the modern fly by wire, including satellite communications for networking and connectivity.
Neill began his aviation career at United Airlines, where he spent 13 years working in avionics, inspection, and training. In 2001, he transitioned to ERAU where he developed and started teaching an avionics minor course of study. Today, he is responsible for and teaches three courses in avionics. Recently, Neill developed a new area of concentration that combines avionics, programming, networking, and penetration testing. This new area of concentration is called: Avionics Cybertechnology and Security (ACS) and is intended for Bachelor of Science students studying maintenance science.
Neill is an active member of Electronic Technicians Association International (ETA-I), SpaceTec avionics subcommittee, SpaceTec Commercial Industry Advisory committee, and the lead contact at ERAU for the Aviation Electronics Association (AEA).
Neill's continued service to the industry is exhibited by being a certification administrator for ETA-I for both Certified Electronic Technician (CET) certifications and the Federal Communication Commission (FCC) General Radio Telephone Operators License (GROL). Neill is an administrator for the National Center for Aerospace and Transportation Technologies.
Neill's specialties include appraisals for fixed wing and rotor wing, as well as avionics consulting, and he is considered one of the industry's leading experts in avionics. Neill is available for litigation consulting and expert witness services.
Neill holds a BS in Professional Aeronautics from ERAU.

Neil Schiller, ASA
VREF Australia 
Cell: +61 418 311 722 | Office: +61 1300 938 334| neil@vref.com | Linkedin Profile | Curriculum Vitae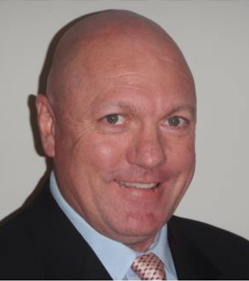 Neil has over 30 years extensive experience in plant and machinery valuations and asset management, having been engaged in every conceivable area of personal property assets. He is an Accredited Appraiser through the ASA and Throughout his career Neil has worked with businesses of all sizes and in the most challenging of economic and market conditions. With a depth of expertise advising and delivering solutions to a diverse range of clients.
Neil's reputation stems from his ability to ask the right questions, understand the dynamics of the market, and to make an assessment of all the external factors that may impact the ultimate value of an asset. As a result he has retained a loyal base of National clients including Consultants, Accountants and Australia's largest Financial Institutions and Banks. 
Previously to starting Liquid Assets, Neil was employed by GE Commercial where he gained extensive experience valuing and managing the GE Commercial Aviation Portfolio for Australia and New Zealand. His aviation experience has included the acquisition, sale and liquidation of various aviation assets across all states of Australia. 
Niel's specialties include:
Valuations of Fan, Turbine, Rotor, Turbo and Piston Engine Aircraft, ground handling equipment and ground support equipment.
Tony Shen, ISTAT, CEng, MBA
Senior Aircraft Appraiser (CHINA)
 +86 15821127508 | tony@vref.com| LinkedIn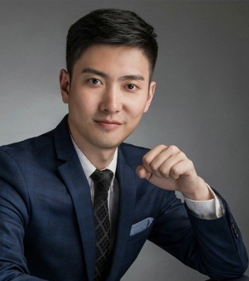 Tony joins VREF as a Senior Appraiser and Advisor in APAC region. He graduated from Imperial College London with Bachelor and Master (MEng) degree in Aeronautical Engineering. Tony holds a MBA from Cheung Kong Graduate School of Business( CKGSB). He is a Chartered Engineer (CEng) with Royal Aeronautical Society (RAeS) in UK andruns the RAeS China branchas the Branch General Secretary.
Tony has over 12 years experience working in commercial aviation field appraising and evaluating commercial aircraft and large commercial jet engines for leasing and trading purposes. Heis anex-employee of Rolls Royce where he worked as a senior engine performance engineer for Trent 1000 and Trent XWB and senior aftermarket manager managing engine power-by-the-hour contracts. Tony is a Certified ISTAT Appraiser. Tony is also an instructor at CAAC training academy (CAMIC) for appraisal related topics. He is an industry recognized aircraft appraiser particularly intheGreater China region.
Jeremey Cox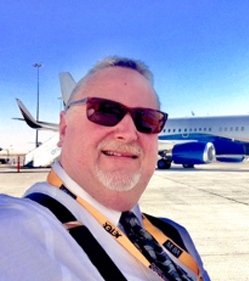 Jeremy Cox brings his diverse wealth of knowledge and 44+ years of experience to VREF. Jeremy currently holds a valid A&P, IA, and FCC Licenses and a Commercial Certificate with Instrument Rating.

Norman Hull, Director of Business Development
312-316-2858 | norman@vref.com | Linkedin Profile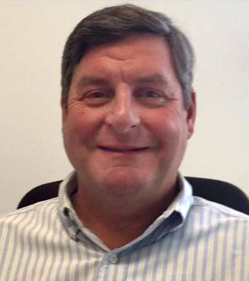 Norman is the Director of Business Development at VREF.  He brings over 30 years of advertising experience from the Chicago Tribune to our team.  Norm's primary goal is to create true and measurable value for his clients.  He believes exceeding clients expectations is the best path for long lasting relationships and continued mutual success.  Norman is a proud father of four daughters and nine grandchildren.  When he is not changing diapers he loves to play golf!

Please Support Our Advertisers
Just a Few of The Clients We Serve