Refer to Accurate Aircraft Valuations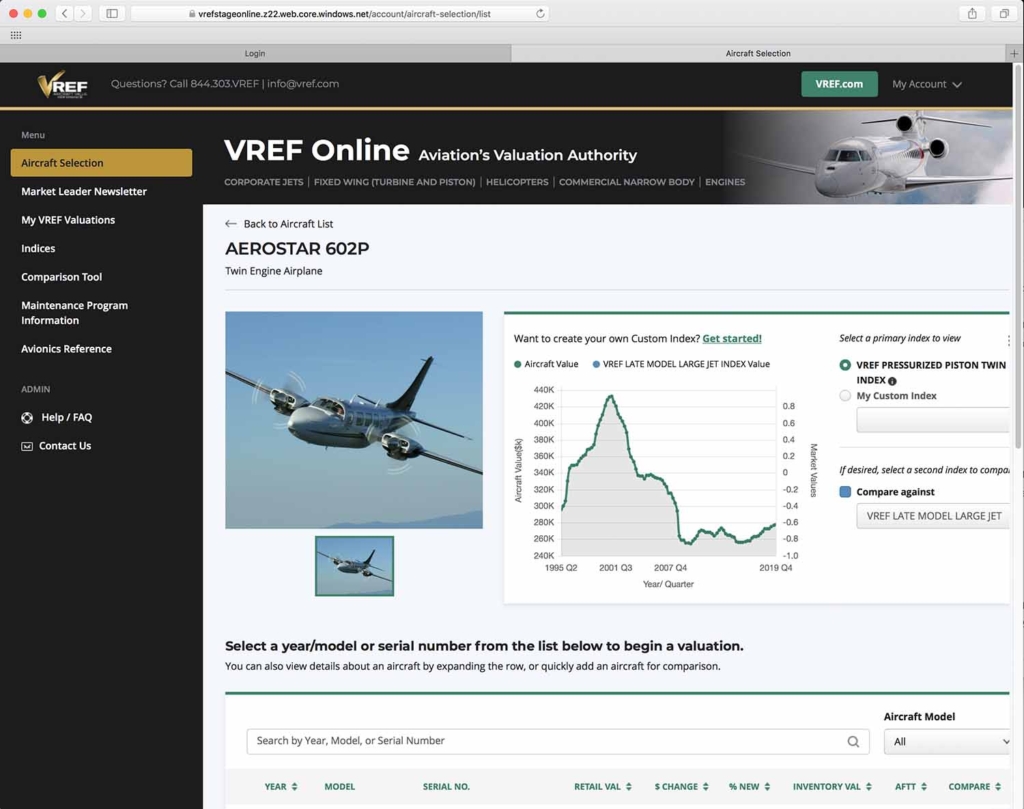 The most up-to-date data to give you the information you need to make an informed decision when it comes to selling or purchasing an aircraft.
The Most Trusted Aviation Value Guide On The Market
Have confidence in your investment when you use transparent and dependable tools, such as VREF Online and value books for aircraft professionals everywhere. We maintain a strong pulse on the global aviation market and are the most trusted aviation value book available.
Data-Driven Services for a Better Buying and Selling Experience
Use our online or in-print services as a navigation tool for your aircraft purchase.
VREF Online
When accuracy is important to you, VREF Online provides exclusive access to our aircraft value guide and database through a subscription-only, cloud-based software program featuring:
Historic and Current Aircraft Values
Optional Equipment Lists
Modifications and STC's
Performance Data
Maintenance Expenses
Direct Operating Costs
Market Trend Data
Residual Values, Liquidation Values, and More
Guide Book Subscriptions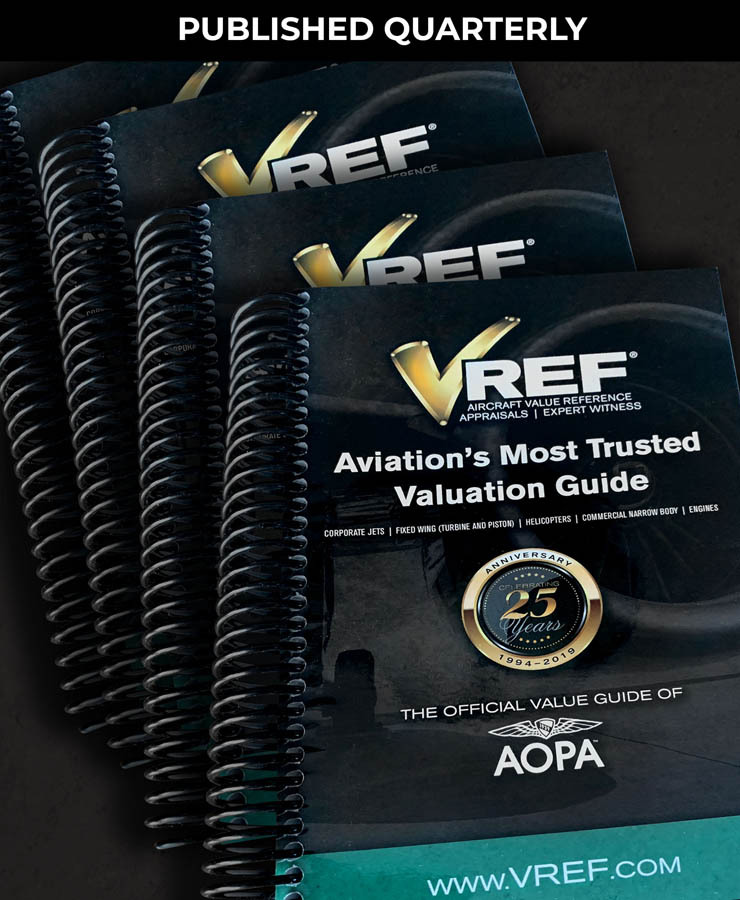 Explore our latest published book or subscribe with any one of our packages and become a part of the aviation community with the latest information on our aircraft valuation data. Place a single copy order or subscribe now and get full access to our complete library of current and historical aircraft data.
Can I Buy a Single Book?
Yes, you can order as many copies as you like of the most most current edition here.
Why Team Up With VREF?
Led by President and CTO, Jason Zilberbrand, VREF answers the call for clients who are looking for a dependable aircraft appraiser and valuation group. After over 30 years in business, VREF and its team of seasoned aviation experts are the ideal choice when it comes to finding the right aircraft appraisal and valuation company designed to give you the most accurate and unbiased reports on the market.