Elvis Presley, regarded as one of the most significant cultural icons of the 20thCentury for his screen and stage performances and larger than life persona, also had one of the largest fleets of private jets in existence for the time.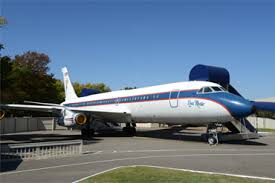 Elvis's first private jet, sporting a distinctive red and white color scheme, was a 1962 Lockheed Jetstar. The aircraft featured a lush red velvet and wood appointed interior.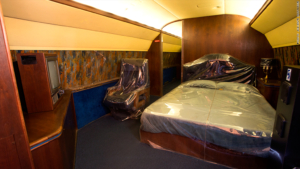 One of only 204 planes built by Lockheed and Jetstar, it was the epitome of luxury. During its initial production one of these jets cost $2.8 million, roughly $23 million when adjusted for inflation in 2018 dollars. Having fallen into disrepair and with no engines, it sold at auction in 2017 for $430,000, just a fraction of its original production price, and according to VREF the value was in the ownership history not the equipment. Elvis fanatics will pay top dollar for anything associated with the King.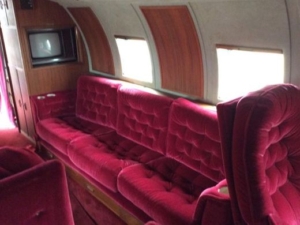 In April 1975, Elvis purchased what would become the flagship of his fleet, "Lisa Marie", a Convair 880 that was previously in service with Delta for a reported $250,000. Using the same team that designed the interior of Air Force One, the better part of a year was spent remodeling the jet from its commercial past into a VIP aircraft worthy of the King. Decorated in blues, greens and gold, the remodel consisted of two half-baths, a lounge area, conference and sitting rooms and a master bedroom. Gold plating can be found throughout, from seat buckles to sinks.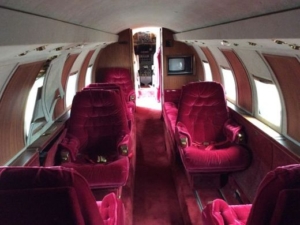 He purchased an additional jet in 1975, a 1960 Jetstar, which he dubbed Hound Dog II (Hound Dog I is the Lisa Marie). He used Hound Dog II regularly to keep tabs on the progress of the interior refurbishment the Lisa Marie.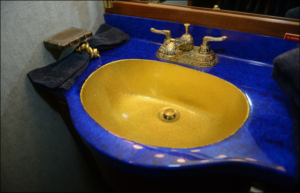 Elvis' first flight on Lisa Marie took place on November 27, 1975 and flew him to Las Vegas where had two weeks' worth of concerts to perform there.The final flights of Lisa Mare would carry members of his family to and from his funeral.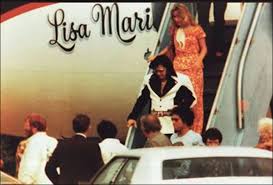 Both the Lisa Marie and Hound Dog II are on permanent display at Graceland.