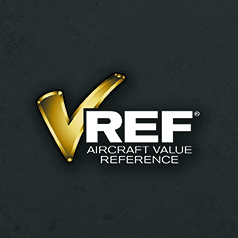 VREF Market Leader Newsletter August 2018
It's August and like the weather in most of the United States, Aviation is hot. The EAA AirVenture Oshkosh 2018 attendance was higher than anticipated; a whopping 601,000 people entered the gates at Wittman Regional Airport (2% higher than last year).  It was so packed even the over flow parking lots were full mid-week. Excitement was in the air, and it is very exciting news that just about every major manufacturer we spoke to is seeing demand increase substantially and with a small number of pre-owned aircraft available these backlogs are going to increase. Wait did I just say backlog? The average wait time now from just about all the Piston Manufacturers was 4 months on the short end.  Orders are up from a year ago and values are certainly benefiting from this market. From business jets to light sports the shrinking availability and increasing demand can only mean one thing and that is increased values. As we head into the 4th Quarter, everyone should prepare for a busier than normal activity level.
These higher than normal activity levels are also creating a serious issue in aviation-pilot shortages. Mr. Ken Dufour, CEO of VREF and myself are actively involved and dedicated to introducing aviation to the next generation as a viable career option. By supporting the finest organizations like our partners at the AOPA and Embry-Riddle Aeronautical University we will provide the next generation with the resources and skillsets needed to meet the increasing growth that our industry is facing.  It looks like our local politicians in Illinois are listening as well, as a Bi-Partisan Bill introduced last week that is hoping to alleviate some of these shortages and lack of training concerns the aviation community is currently facing. The Bill is Titled Securing and Revitalizing Aviation (SARA) Act of 2018 (S.3270) and it has the support of NBAA and we can't thank Senator Duckworth of Illinois enough for supporting this initiative.
VREF takes the role of providing data to the aviation industry seriously and we are dedicated to providing more data and better products in the future. A prime example of our commitment to you, our client is our long awaited and recently released Engine Value Guide.  Many subscribers to VREF requested assistance with stand-alone engine values and we are proud to announce that this is just the beginning as we start to integrate more categories into our platform and database.
VREF has been working on several new products, and we are going to be releasing two more for 2018. For NBAA 2018, VREF will be releasing the first ever Residual Value 15-Year Forecast for all in Production Business Jets, Turbo Props and Piston Fixed Wing aircraft. The best part is that the RV Guide will be free of charge for 2018. We also have a surprise in store for Corporate Jet Investor Miami, as the lead sponsor VREF will be launching an Analytic Charting Tool that will change how we see the historical data in relation to real world economic data. VREF is also in development of a major overhaul to the platform, so now is the perfect time to reach out and let us know what you always wanted VREF to do. My email is [email protected] and feel free to send me an email with your suggestions.
Before I provide an update on each market segment I want to take a moment of your time to make sure you are aware that VREF Aircraft Value Reference is now VREF Aircraft Value Reference and Appraisal Services.  Ken runs the Appraisal Services Division at VREF, and his experience along with our staff's experience, knowledge and base of location make it so that we can offer not only the most comprehensive appraisal services at the lowest possible price, but also so that we can provide that service to you as quickly as possible with most cases a turnaround time of less than 48 hours. Thank you again for all of your support and feedback, and enjoy the remainder of your summer. VREF will be attending NBAA, COPA, and CJI Miami so please let us know if you are interested in getting together.
Without any more delays here is the August Market Update:
 Light Sport: The Light Sport Marketis comprised of roughly 90 manufactures now and VREF will continue growth and support in this segment. We spoke to a number of OEM's in the space and the overwhelming positive news is that deliveries are up and orders are coming in faster than production can keep up. Tecnamis experiencing roughly a 5 month wait for the 2010 more below in the Piston Twin section. EPIC Aircraft, a kit company littered with financial issues, has finally reached the milestone of achieving FAA Certification on the new P&W powered E1000. We will be moving EPIC to the Turbo-Prop section going forward, and if you haven't seen the new E1000 yet you should make a point of checking it out, we are impressed!
 Piston Singles: Mooney is on track to meet its forecasted deliveries and pre-owned aircraft are benefiting from lack of inventory, Acclaim's and Ovations are trending up from last quarter. Piper Mirage's are also trending up due to higher activity levels.
 Piston Twins: Diamond DA62 and Tecnam P2006T and P2012 lead theway in a category still struggling to combat increased maintenance and operations compared to singles. Both manufacturers are still attracting customers by producing some amazing aircraft. The Tecnamlight twin 2006Tis powered by Rotex and are getting harder to come by on the market. New pricing is holding firm and a backlog is building. Diamond DA62'sbased on recent transaction analysis are selling for full market value with most being fully loaded aircraft well over the 1.35M mark. TheDA62should continue to benefit from this hot market as it seems to have the recipe down for a successful twin in a single dominated market.
 Turbo Props: Pilatus PC12 NG are up from last quarter and even from last month. NG'shave been showing increasing demand month to month and its quickly outpacing supply. Availability is below 5% and we are forecasting a larger demand come 4thquarter.  Daher TBM delivered its 900th single-engine turbo-prop and along with it an updated version of its IPhone App that creates Strava-like (Well known Fitness App) data capture, along with a community of owners competing for points and records.
 Business Jets: Gulfstream G450 newer, lower time airframes will benefit from lack of availability. The 450 has shown signs of appreciation in recent months, and supply is down again from last quarter. The 450 is a perfect example of a great aircraft with modern technology, reasonable operating costs and with supply down 40% from this time last year our opinion is shared by many. The 450 has less then 5.5% availability which we believe will continue to drop. Other aircraft that are highlights of a hot market are the Mustang with supply starting to create issues with current buyer demands and less then 5.5% of the total fleet is available, CJ2's are equally hot as the supply continues to dwindle and hover currently at 5.9%. Its no secret that the Challenger 300 market is on fire, aircraft are trading off market and opportunities are snatched up relatively quick, again the availability is under 5%.
 Helicopter: BELLhas benefited from tremendous interest in the new 505and deliveries are fairly consistent. We have recently seen a slight rebound in 429market as a few aircraft have sold in recent months that failed to find interest the same time last year. 
 DRONE/UAV: VREF's coverage of the UAVspace is continuing to grow and in 2019 they will be added as a new category into VREF's Online Platform. Since many of our subscribers are unfamiliar with this space we thought you might like to start learning about some of them. VREF is strictly going to collect data on commercial drones, these are often larger units with longer flight times or they  have sophisticated LIDAR (Think radar with lasers) often used for survey and mapping, or really sophisticated batteries powering super silent motors, SAR, surveillance equipment , cameras for the ultimate in cinematography, and they can be fixed wing like the Boeing MQ-25 the new fuel tanker the Navy is exploring or quads which most people are familiar with at the consumer level (like a DJI). For example, Aerigon has a $250,000 Drone with the Phantom Flex4k camera system this is what most of the Hollywood movie studios use for all of those amazing sequences. XactSense makes the Titan a $150,000 Scouting UAV. It can carry 50 lbs. and fly 10 miles, well 9.9 to be exact. Looking for surveillance UAV with Thermal Imaging, a 4k camera and 94 mins fly time? Then check out the Airborne Drone Vanguard with a starting price of $45,000. Imagine keeping track of your ranch or farm from the comfort of your home. Drones/UAVs are being implemented by so many large companies, quickly that their impact will be felt far before we actually are ever forced to overcome the psychological impact of boarding a craft without a pilot.  UPS, Amazon, Domino's Pizza are all flying them as I type. Soon all of our consumer goods will show up on our door, or porch via UAV. Amazon made 5 Billion deliveries last year to its Prime customers. That's 20 Billion in shipping expenses. Imagine what a 5lb quad UAV can do at 100 mph with 40lbs of cargo in less than 30 minutes for a single dollar in operational costs.
All the best,
Jason Zilberbrand
President
VREF