Who We've Served

Providing aircraft appraisal and valuation services for clients on a local and global level.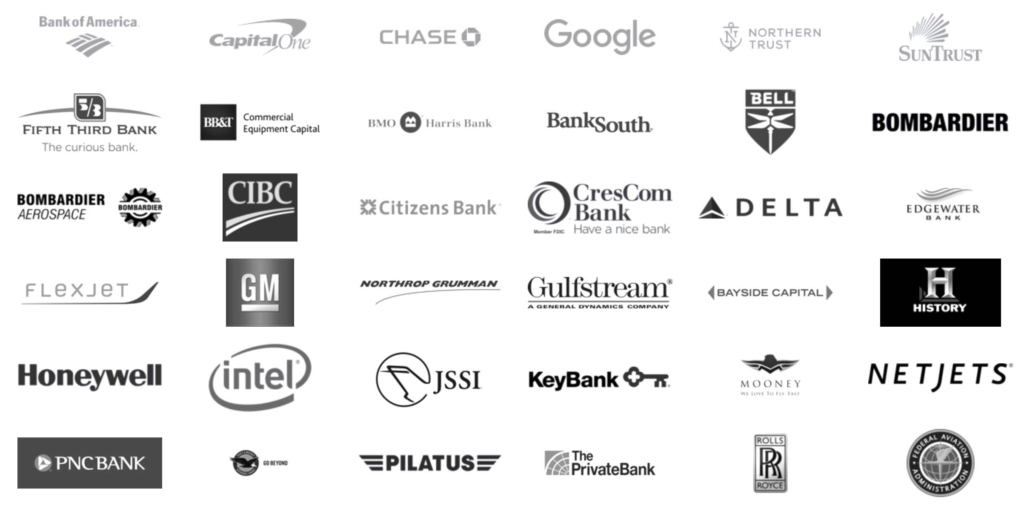 Aviation Consulting Services
Worldwide Aircraft Documentation And Recovery Services
COMPREHENSIVE RECOVERY SUPPORT
Receive 24/7 emergency support as well as fast and safe aircraft recovery, including coverage of needs such as logistics, investigation, on-site collateral inspections, aircraft control, storage, maintenance, and more.

Why VREF?
For over 27 years, VREF has stood as a pillar in the aviation community, regularly working with high-profile and smaller-scale clients. With offices located globally, VREF offers vital aircraft and engine valuation services through an online subscription platform. VREF is proud to be an official guide of the AOPA (Aircraft Owners and Pilots Association) for its valuation and appraisal services.
VREF Subscription Pricing
What Our Clients Are Saying
The Very Best


"As a subscriber o VREF for over a decade, I am so happy to give our sales data to a team that understands and appreciates its value. We are happy to be a small part of making this the very best value software in the industry. We are excited to see the direction that Jason and team will lead VREF in the future."

– Jaime Steel-Potter

Trusted Data

"I always heavily rely on data to make key decisions for all things. VREF has over 25 years of proven historical data that I can rely on make key decisions for both myself and my clients when buying or selling aircraft."

– David Fitzgerald
Already Great, and Getting Better and Better Each Day

"We have used VREF for years as our primary valuation reference. Since Jason has taken over, the power and information of VREF has improved substantially. I have found the information more accurate to the current market with regular updates. This is extremely important in today's economic environment. VREF has also expanded the types available and added indexes which has been extremely beneficial. Our firm will continue to use and support VREF moving forward and would recommend this service to anyone looking for valuation support."

– Keith Hopkinson
Excellent Service

"Using VREF was simple, fast and helpful. The information provided is essential in sale or acquisition of an aircraft. I would use again."

– David Yates
VREF = Assets


"VREF is an asset to Oshman Aviation that is used daily for critical up-to-date valuation data. Whether we are valuing a trade-in, conducting an appraisal on behalf of a client, or studying market trends, VREF is our trusted tool. There's no competition to to the accuracy and service VREF provides to our industry."

– Scott Oshman
VREF Since Inception

"I have been using VREF ever since it started the first publication. Always on top of the market and always right."

– Wally Zook
Reliable and Up To Date

"Generating accurate and reliable valuations for ourselves, our customers and bankers is essential to our business. VREF's new management is doing a great job listening to their customers and to providing more useful and accurate information to support that need. Keep up the good work."

– Jeffrey Owen
I Am Delighted That VREF is Adding, and Delivering Superior Data and Information

"I have been using multiple aircraft value publications since the 1980's, and I have never seen any of these publications, until now (specifically the VREF) actively attempting to overhaul the amount, accuracy, and format of the data that it reports to its subscribers. It has been my experience that this type of publication usually always – over time, removes data, drops specific makes, and models, and just overall reduces the information that it provides to subscribers. Yes, new makes, and models get added as they are sold as new deliveries, but I have never seen an aircraft value publication go to the lengths that I am seeing VREF attempting to achieve. I am delighted to be a subscriber of VREF."

– Jeremy R.C. Cox
Still Have Questions?
Please let us know what you need