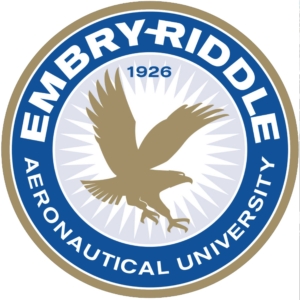 When a man or woman dreams of becoming a pilot, they turn to Embry-Riddle Aeronautical University. As one of the top aeronautical colleges in the country, ERAU attracts 9,000 applicants a year and accepts 61% of those who apply.
Regardless of Embry-Riddle's size, they continue to earn the U.S. News & World Report's top spot for the Best Online Bachelor's Degree Programs. And for the fourth year in a row! Some of the universities on this list include major colleges like:
The University of Illinois
Ohio State University
Arizona State University
Of course, many in aviation are aware of Embry-Riddle Aeronautical University. However, you may not know its long, storied history. Additionally, ERAU partners with the Federal Aviation Administration (FAA) and has a vibrant student life. We'll take a deep dive into academics, establishment, structure, and the rich student life at Embry-Riddle.
Need reliable information on thousands of aircraft all in one place? Join VREF Online.
Establishment Of Embry-Riddle Aeronautical University
John Paul Riddle set his sights on becoming a pilot in 1920, 17 years after the Wright Brothers took their first historic flight. Later, John ran his own small flight business and met his future business partner, a local businessman named Talton Higbee Embry. By 1925, they were a dynamic duo and formed the Embry Riddle Company.
The business quickly became a success, bringing in jobs from the U.S. Post Office, delivering air mail. The booming business soon needed a place where they could teach others how to fly. In 1926, the Embry Riddle Flying School was born under the umbrella of the Embry Riddle Company. By 1928, the school grew by 300% and became widely known for its outstanding safety record.
Eventually, John would partner with attorney John G. McKay Jr. and his wife, Isabel. They started anew at a seaplane base in Miami, Florida, with just two planes. Two years later, the Embry-Riddle School of Aviation grew in renown and trained the newly-formed U.S. Army Air Corps Training Program. The company then boasted an impressive 90 employees, most being flight instructors.
Later, under the leadership of Jack Hunt in 1965, the Committee of 100, Jaycees, volunteers, and local business owners helped raise money to move the entire school to Daytona Beach, FL. With support from the city of Daytona, Embry-Riddle would become the most successful university in the aviation industry. In 1978, the school expanded again with a second residential campus in Prescott, Arizona.
Embry-Riddle And Its Association With The FAA
Embry-Riddle also partners with the FAA and provides post-graduation training at the FAA Academy. Embry-Riddle is the first training provider in the U.S. to receive approval from the FAA for its Airline Transport Pilot (ATP) Certification Training Program (CTP) in 2014. Furthermore, Embry-Riddle often sets standards within the aviation industry. This includes assisting in informing national and international aviation policies.
Take a look at VREF Online and see the most up-to-date data covering thousands of aircraft.
All Embry-Riddle Entities
Embry-Riddle has two main residential campuses in Daytona Beach and Prescott. The Daytona Beach campus houses 100 aircraft, and the Prescott campus houses 80. The aviation-focused university has two other entities – its extended Worldwide campus and Singapore campus.
Presently, the Worldwide campus's primary purpose is to teach military members on their base or post. Online education is an attraction for many international students, and the Worldwide campus greatly supports military men and women who want a degree beyond a bachelor's degree.
In Singapore, Embry-Riddle is a residential campus that supports the Pacific Rim. This campus is associated with the Singapore Aviation Academy (SAA) and enrolls many international students. Students at the Singapore campus work while earning their bachelor's degrees.
What Advantages Does Embry-Riddle Have Over Other Aeronautical Universities?
Embry-Riddle's bread and butter is their flight or aeronautical engineering programs. However, Embry-Riddle also offers a variety of academic programs:
Engineering (ranked #5 in Aerospace/Aeronautical/Astronautical)
Largest ROTC Air Force program in the country
Astronomy
Meteorology
Crash education
Security (Prescott)
Popular Jobs of ERAU Graduates
Most students' post-graduation search for jobs like the following:
Professional pilot
Engineering
Manufacturers
U.S. Government Jobs
Employers like to hire Embry-Riddle graduates. One of the most notable employers is Boeing, hiring more Embry-Riddle graduates than any other university in the system. Other popular employers include:
Rockwell Collins
Gulfstream
TSA
Furthermore, there's a 97% chance of finding a job immediately after graduation.
Famous Embry-Riddle Graduates
of A few of Embry-Riddle's most famous graduates include:
Politician and stockbroker Jerry Doyle
Astronaut Terry W. Virts
Astronaut and fighter pilot Ronald J. Garan, Jr.
Astronaut Daniel C. Burbank
Politician and Air Force Officer Charlie Brown
Astronaut Thomas Patten Stafford (honorary)
Retired United States Air Force Lloyd W. Newton (honorary)
Student Demographics & The Future Of Embry-Riddle
How Many Students Attend Embry-Riddle?
A total of 26,772 undergraduates attend Embry–Riddle Aeronautical University. Additionally, 5,936 attend graduate programs.
Who Are Embry-Riddle Students?
Applicants are highly academic-focused with stellar high school GPAs averaging 3.89. The average SAT score is between 1080 to 1310 (ACT score is 22 to 28).
Embry-Riddle's student body consists of:
| | |
| --- | --- |
| Daytona Beach | Prescott |
| 54.6% White | 61.9% White |
| 13.3% Hispanic or Latino | 13.6% Hispanic or Latino |
| 4.72% Asian | 6.31% Two or More Races |
| 4.63% Black or African American | 5.63% Asian |
| 3.78% Two or More Races | 1.46% Black or African American |
| 0.269% American Indian or Alaska Native | 0.577% Native Hawaiian or Other Pacific Islanders |
| 0.213% Native Hawaiian or Other Pacific Islanders | 0.441% American Indian or Alaska Native |
While most students are male, Embry-Riddle does have a female population of about 25-35%. Many male and female students aim for a degree in General Aeronautics, Aerospace Science, and Technology. It is a priority for Embry-Riddle to continue diversifying its student population.
Students attend Embry-Riddle because they know what they want to do, and they're more passionate about their career goals than the average student. Embry-Riddle's Daytona location reported a 78% retention rate for students in 2019. ERAU upholds a zero-tolerance policy for substance abuse and encourages students in their studies.
Embry-Riddle is known for its rich aviation history, but it also has modern-day perks – like an on-site, 24-hour chef. Additionally, students have plenty of activities and spacious campus facilities. The university recently added a $75 million Student Union in Daytona, complete with a massive Starbucks. Campus safety is a huge priority, and the university employs an extensive police force for protection.
Charitable Contributions
Trustees of Embry-Riddle take part in Institutional Advancement opportunities. They must participate with three core values in mind – work, wealth, and wisdom. Trustees work routinely with major airlines who donate scholarships and money. Moreover, Embry-Riddle has an entire department devoted to finding such donations.
What Is A Head Trustee, What Do They Do, And Why Is It Important?
The board elects a Chairman of the Board and Co-Chair to handle administrative duties. They also work day-to-day with the President, reporting to the school's board. Embry-Riddle's board is made up of alumni and local professionals.
Need An Aircraft Valuation You Can Trust?
Purchasing a new aircraft is exciting. However, buying without the facts can turn a new aircraft into a money pit. When you want what's best for your safety and your investment, VREF valuations are here to assist. We offer an entire library of current and historical aircraft data that's updated regularly and give you the most out of your online or book subscription.
With over 27 years of experience, we provide transparent tools to help you have confidence in your investment.
Don't go buying or selling your aircraft without the data you need to make an intelligent decision.